Mike Bremerman
Owner of Skate Lab Board Shop, Mike B is a "do-er!" Always puttin' down the positive vibes, he's has never shy'd away from the work part of making good things happen in the El Paso skate scene – be it transporting ramps for demos or organizing free summer skateboard lessons.
Married & proud father of 2 kiddos, Mike B day jobs it as a  sales representative for Rockstar Energy Drink.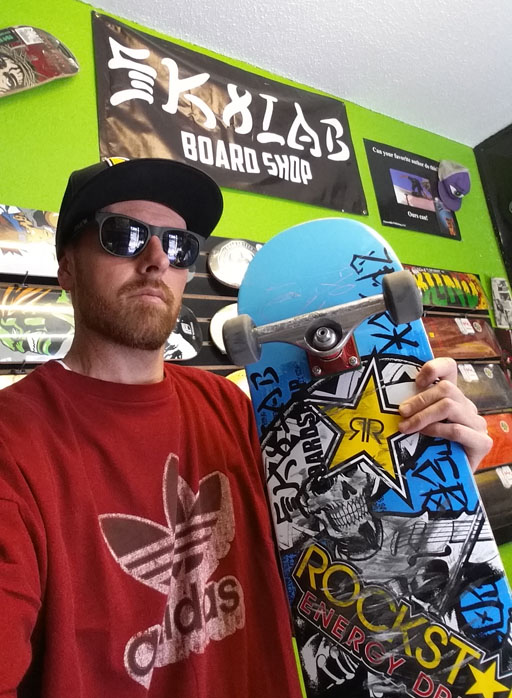 Youth leader
Ask not what your skateboard community can do for you, but what you can do for your skateboard community….
In 2007, Mike's youth leadership came to the fore as Crooks Skate Shop Team Manager. As a skater, he earned first place in the intermediate street division at the 2008 Love Thy Neighbor Shekinah skateboarding contest after 13 years of not competing.
Chalk the Block
Oh the humanity!
Mike B better not miss on this launch ramp huck over a stack of trusting souls at EPSA's 2009 Chalk the Block demo. He didn't.
B-slide
Street-styling in the 1990's, Mike B rail rides in baggy pants.
Bremerman started skating at the formative age of 10, sessioning alongside local legends, top pros and the Boarders For Christ crew.